Donald Blincow 1927-2017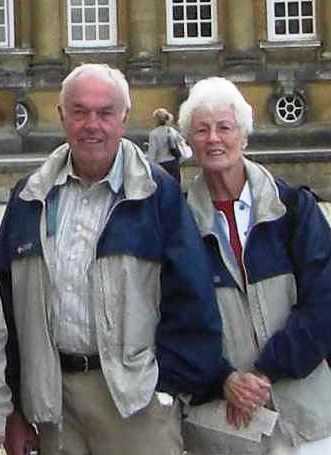 Don, the son of Guy and Lenore Blincow, was born in Aurora, Nebraska, USA. He grew up in Holyoke, Colorado and after graduation in 1945; he enlisted in the Navy and was assigned to San Diego, California.  Don's navy career was shortened as the war ended, but from San Diego he went to Hawaii and played the trombone in the Navy's Com Air Pac Band.
Don attended college in Fort Collins and the Denver Art Institute in Denver.  He started work at Western Electric where he met Thelma Hizel: they were married June 21, 1953 over 63 years ago.
Don and Thelma enjoyed travelling in their RV and took many cruises.  They managed to attend at least five BFA reunions including in England. They sang in church choirs for over 50 years.  Don was the "fix it" man at the church.
Don leaves Thelma; two sons, Bruce and Craig and their families of four grandchildren and two great grandchildren who will miss him dearly. Don will also be missed by many other relatives and friends.
Don is buried at Ft. Logan National Cemetery in Denver, Colorado.