B.F.A.
2016

REUNION

in "Blencoweshire" England.
Friday 24
th

- Monday 27

th

June 2016

.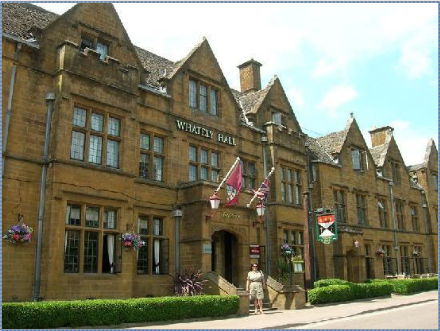 At Whately Hall Hotel, Banbury, Oxfordshire
Ancestrally owned & regularly used by King James I & also Queen Anne
and
Our ancestrally owned Reindeer Inn, in the centre of Banbury, used by Oliver Cromwell to plan his first, of many Battles in England's Civil War.
Take the opportunity to visit our Ancestors' Villages and Towns, with Breakfast, Lunch and Dinners at Pubs, Hotels, Halls, Manors and Castles, once owned or lived in by our 14th to 20th century ancestors.
Updated information: Due to the ongoing illness of the original convenor of this event, some changes have been made to the program.
Patricia Wales has kindly taken over the organisation and has confirmed that the reunion will go ahead with some minor changes.
Time to submit your registration forms ASAP.
Contact Tricia for a registration form, stating what country you live in and the appropriate form will be sent.
Patricia Wales Email : bfabanbury @ mail.com
BFA invitation to 2016 reunion (pdf)
Banbury Reunion Own Accommodation ll Form (pdf)
Banbury Reunion Whatley Hall Form (pdf)
Banbury Reunion Own Accommodation ll Form (doc)
Banbury Reunion Whatley Hall Form (dov)