Our War Heroes Project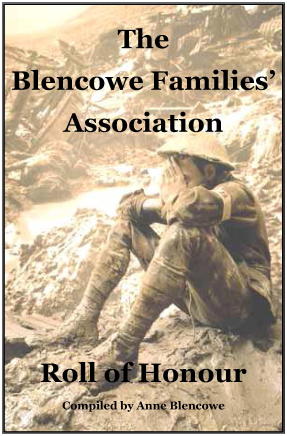 Thanks to the BFA members and other family members who have contributed to this project to make it a reality.
The Blencowe Familiesí Association Roll of Honour was launched following a short memorial service to commemorate the 58 family members who died in service of their counties. Primarily it adds family genealogical data to the information already available on these people from the Commonwealth War Graves Commission website.
To purchase a copy place orders with Peter for the UK. Cost £7, Walter - America - $15, Anne - Australia $10 and Marjorie. - NZ $13. Costs include postage from Australia. Email Anne at editor @ blencowefamilies.com
updated: 31 October 2008