Family Achievements
Birthday Boy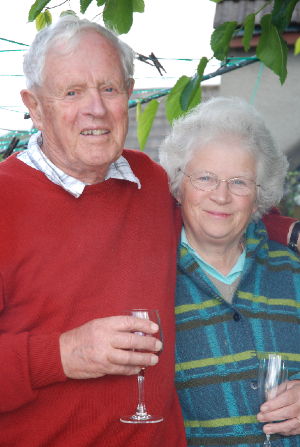 Peter Blencowe recently celebrated his 80th birthday with a few days exploring Lincoln and then the Yorkshire Moors. He with his wife Anna spent some time at Little Blencow Farm B and B whilst on the Moors. He was reportedly heard to say that he felt as fit as a fiddle!
Queen's Birthday Honours 2009
David Stanley Blencowe was a recipient of the Australian Police Medal. Not to be confused with David Stanley Blencowe from Tasmania and of the Armidale branch, this David is a descendant of the convict John Blencowe.
David joined the Victoria Police in 1977. Inspector Blencowe was appointed as one of the founding members of the Counter Terrorism Coordination Unit in 2003, which is responsible for ensuring highly co-ordinated prevention arrangements, preparedness and response for any threat or act of terrorism in Victoria.
During 2008, David Blencowe was appointed to take charge of Taskforce Razon, established in response to the issues surrounding liquor licensing enforcement and associated violence.
Previously, in 1993, David received the National Medal awarded for diligent long service to community in hazardous circumstances, including in times of emergency and national disaster, in direct protection of life and property.
International Ice-skating Star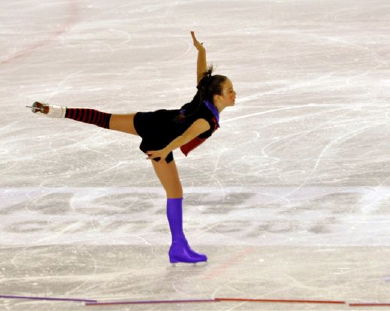 After reading our Family Achievements Column a proud Sydney Grandmother, Joan Hicks, has told of 10 year old Kasia Bolesta's silver medal win at her first International Ice-skating competition held in Nice, France in March as part of the Sydney Ice Theatre team of 12 girls ranging in age from 9 to 19. Since then she had danced in America and next month the team will strut its stuff in New Zealand against the Kiwis.
National Title Holder
Harrison Buswell (great, great Grandson of Rose Scanlan (nee Blencowe) is 6 years old and comes from Townsville. He currently holds the BMX State Titles for Queensland in the 6 yr olds and the Australian National Titles in the 6 year olds and came 5th at the World Titles in Adelaide this year. Harrison will compete in the world titles in June 2010 in South Africa. Carol & Godfrey Buswell plan to watch their grandson compete on their way home from the Reunion in Blencow.
It is definitely your Blencowe genes, Kasia and Harrison — good luck!
Julian Blincoe of Sowerby Bridge found a cutting from a Scottish newspaper titled
Blincows Galore
17 played for the Blincow Trophy at Cowal Golf Club on 30/08/09. Blincows came from as far afield as Marlow, Newcastle, Dunoon and Dubai! With so many Blincows playing and each one believing he was the best and was going to win, competition was fierce but fair.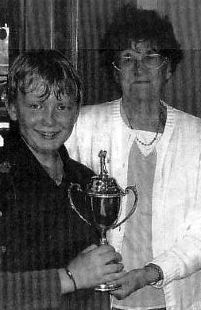 Rory Blincow, who won the Junior trophy, plays most of his golf in Dubai where he is more used to protecting himself from the sun than the rain.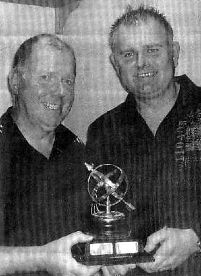 Brothers Charles and Allen Blincow fought to win the main trophy and the photo is of Bryan Blincow presenting the trophy to Allen.
Where will our first Ashes player come from!