The Westminster Field of Remembrance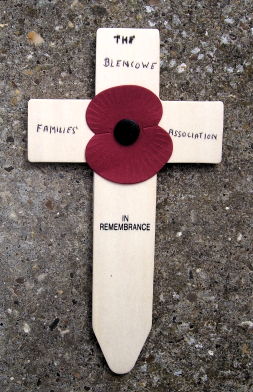 In Anne Burton's excellent Blencowe Families' Association: Roll of Honour fifty nine Blencowes are remembered as having been killed in the two World Wars. There may indeed be others not mentioned, & even others who have laid down their lives since the last war.
At 11 am on November 11th the Field of Remembrance is being officially opened in the gardens of Westminster Abbey. The Royal British Legion is inviting people to remember those who died by donating a named cross for the garden. As so many Blencowes died for their country, I felt we should be part of this and should honour them by having our own cross there. Below is a photo of the cross that has now been sent to the Legion along with a cheque from our Association. This seems an appropriate 'follow up' to our donation to 'Help for Heroes' after the tour of Greystoke Castle at the Reunion. You can see the BFA Cross in Plot 66 of the Garden of Remembrance.
Peter Blencowe
Walderton, UK