A Notable Blinco
Frank Claude Higginson 1908-1974
PIONEER AUSTRALIAN AVIATOR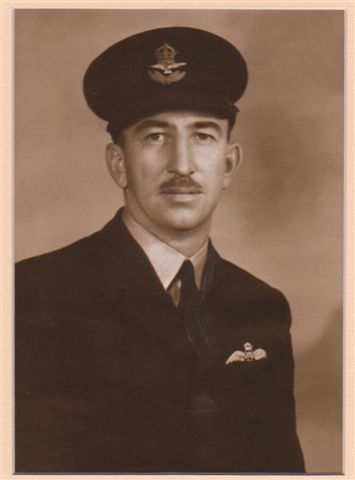 Frank was born in Toowoomba, Queensland, Australia. His father, Charles, was a gardener for Griffith's foundry & died when Frank was 19. Frank was the 4th of 5 children. His mother, Louisa Blinco, was the eighth child of Alfred Blinco & his wife Marion Langton. Alfred came to Australia from Hedgerley, Buckinghamshire, England in 1854 at the age of 18. He became a carpenter and was known for being very innovative & quite an artist both with woodcarving & painting as well as making his own tombstone from local sandstone.
It seems Frank must have inherited some of his traits. He often spent part of his school holidays in Crows Nest with his Blinco uncles & cousins who had the saw mill there for many years. They also had the first garage in Crows Nest. However, he was always fascinated by the feats of pioneer aviators & was determined to join them. He worked at all sorts of jobs to earn the money to learn to fly, while also supporting his mother & younger sister. He was musical & played the harmonica & the piano accordion by ear. Later on he became Queensland Ballroom dancing champion.
Before the War he had his own aircraft hangar at Archerfield Aerodrome near Brisbane. It was the main aerodrome for Brisbane at the time. He was in business as F.C.Higginson & Company & flew what was known as "the milkrun" delivering newspapers north as far as Rockhampton on a daily basis. He was an "Early Bird" Flying instructor & he had an aerial taxi service to Toowoomba from Brisbane. He would drive into the city of Brisbane to collect his passengers, fly them to Toowoomba & deliver those who returned with him, back in to the city. He had an interest in Moxon Motors, a garage at Clayfield about that time as well. He also did police work & recalled how he went out west to collect the body of a stockman who had died when he was caught in a tree branch while riding his horse through the scrub. There weren't any plastic body bags in those days & one can only imagine what the flight back was like. He often talked about flying "by the seat of your pants", as these pilots knew all the land marks by heart. He is said to have flown under the "Grey Street" bridge & landed in the back paddock of the Oxley pub. This was highly illegal then as it would be now, but the early fliers were a daring lot, though Frank was meticulous with anything to do with his aircraft.
He knew most of the famous airmen of his time. The only crash he ever had was into trees, when taking off from the Show grounds at Crows Nest with a honeymoon couple on board. No one was seriously injured but he wore a moustache for the rest of his life to cover a nasty scar on his upper lip. He flew in New Guinea in 1934 mostly in Bulolo, Rabaul, and Salamoa & Wau. There he worked for Pacific Aerial Transport Co. & was only 26 at the time.
When war was declared he had 3 Aircraft based at Archerfield. He apparently built at least one himself, from "canvas, wood & string" as he would say, jokingly, in later life. He was remarkably good with his hands & could make or fix almost anything from wood to machinery to boats. He renovated most of his homes as well as making beautiful furniture from Queensland cedar.
He married a Toowoomba girl, Connie McGovern, in 1938. She was a trained nurse. They went barnstorming along the East Coast of Australia in a Tiger Moth, for their honeymoon. They would stop at various small towns & give joy flights to keep the money coming in. He also taught Connie to fly. In July 1939 he worked as an instructor for the Royal Victorian Aero Club at their training centre in Albury NSW.
Frank's plane built of "canvas, wood and string"
When war was declared the Government requisitioned many private aircraft, including Frank's. He was not paid for 3 years. In the meantime, Frank joined the RAAF as a Flying Officer, did his training at Tocumwal in NSW & became one of their few A1 flying instructors. He served at Amberley in Queensland & then in Camden outside Sydney. He was there when the Japanese came into Sydney Harbour in 1942. He said it was his only real contact with the enemy & that was minimal. He was not happy at being kept in Australia & like most others wanted to join the 'real' fight overseas. He was licensed to fly 9 different types of aircraft, from Moths to Bombers. In 1943 he was posted to Geraldton in Western Australia as Commanding Officer of the Airforce station there. He was a Wing Commander when he was discharged from the Airforce in 1945 & he and Connie bought a farm near Jondaryan outside Toowoomba, even though he knew nothing about farming. Strangely enough, his grandfather Alfred Blinco, worked at the Jondaryan Woolshed during its halcyon years before the turn of the century. Frank had become disillusioned with aviation as well as having to deal with the loss of many of the young pilots he had taught to fly.
He and Connie sold the Jondaryan property in 1947 & by then they had one daughter & two sons. He returned to Brisbane & became manager of Buzzacotts an engineering firm at Bulimba. In 1949 he was offered a job as managing director of a company "Airflite" at Bankstown airport, Sydney. The call of the air was back. He moved the family to Sydney & in 1949 while he still had his pilot's license he was asked to fly two flying boats from Newcastle to Sydney. They had not been flown since the end of the War & his wife was not happy. He did it successfully though, and as children we saw them land in Sydney Harbour.
He & the family returned to Brisbane in 1953 where he began an Insurance loss assessing business, also called F.C.Higginson & Co. He became known in the industry for being able to assess damaged aircraft & went all over Queensland, though he did general insurance assessing as well.
By then he had become very interested in horse racing & owned several successful race horses, the best of which was "Paiya" who won 6 races in Brisbane. He had always been interested in boating & built several boats. He & Connie travelled extensively, mostly cruising to the East as far as Japan & Hong Kong, though they also visited Europe & the Pacific.
On 1st June 1974, he died suddenly of a stroke. He had just returned from a cruise. He had a large funeral & left 6 grandsons & 3 granddaughters. The loss assessing business was taken over by his two sons, John & David who had been working with him for some time. It has since been sold. Connie died in 1978.
Helen-Mary Blake
Queensland, Australia