The Wonganella: Captain Blencowe's Story
Morning Bulletin (Rockhampton, Qld) Australia. Townsville May 21, 1926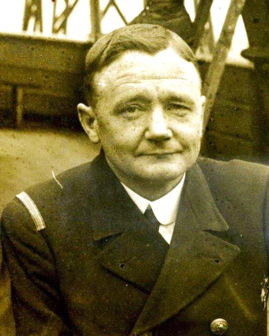 The British Indian Steamer, Queda, arrived last night from the south. Captain Blencowe when interviewed today said that the Queda was making for Lady Elliot Island he received an S.O.S. call from the Wonganella stating that her tail shaft had broken and she was drifting badly, Sandy Cape was 46 miles away.
He immediately put about and went to the assistance of the disabled steamer. He had to steam in the face of a moderate gale. From time to time communications were received from the Wanganella as to her position and drift.
He sighted the Wonganella on Sunday night. There was a very bad, hurricane force wind blowing with torrential rain falling. As the Queda approached the Wonganella, the captain of the disabled vessel Morsed, "Is there any possibility of your taking me in tow at dawn? I have women and children on board." To this Captain Blencowe replied:-"I will try my best." He then signalled that be proposed firing a rocket towards the drifting ship with a small line attached.
To this he proposed to attach a line with which the Wanganella could haul up the towing wire and make it fast to the cable. Another message was sent to the passengers telling them not to worry as they would be moved before 7 o'clock in the morning.
The two vessels remained in close proximity all night and in the morning, with the gale, having abated somewhat, everything was in readiness to cast the tow-line, when the Captain of the Wanganella then Morsed:-"Hang on!"
He then wirelessed that as the wind had changed he did not wish the Queda to pass a tow-line yet, as his owners were sending a tug.
The Queda stood by until 8.30 on Monday, when she resumed her voyage.
After proceeding for a few minutes, Captain Blencowe noticed his barometer was falling, and, as the weather began to look very threatening, he returned and stood by the disabled vessel. On Monday afternoon the wind increased to a whole gale, but the two vessels remained in company the whole night. The next day, when the tug appeared on the scene, the Queda resumed her voyage.
So who was Captain Blencowe?
Frederic John Blencowe 1881-1963
Captain Jack, as he was known, was a merchant seaman and the grandfather of English member Andrew Blencowe and others of Norfolk and London and relative of many Australian members. Reunion 2018