Reunion 2018: Is this the perfect setting?
The view of Canada across the Niagara River from our proposed hotel, the Niagara Crossing Hotel & Spa
Kathy & I will take pleasure in coordinating a reunion in Niagara Falls.  My early plan is to have the home base in Niagara Falls, New York with a day trip to Niagara Falls, Ontario.  For those coming from afar, airports in Buffalo (45 minutes) and Toronto (90 minutes plus customs) are very accessible.
Timing is interesting due to weather & tourism.  The busy & priciest time is during the summer (May-September).  My thought would be in the September/October 2018 timeframe while the weather is still good.   Many of the iconic attractions such as The Maid of the Mist would still be open.  
I have the Niagara Crossing Hotel & Spa in mind. It is a boutique hotel that would suit our group. However, it is closed for 3 months during the winter for renovations. I believe it would be a perfect location; away from the craziness of a tourist location but very accessible.   It is a beautiful setting...you can see Canada across the river from the front of the hotel.  The planned location is in my hometown of historic Lewiston, New York, 10 minutes to Niagara Falls & bridge to Canada - 30 minutes to Buffalo, New York - 90 minutes to Toronto, Ontario - 120 minutes to Elora, Ontario...settlement of the Mixbury, Oxfordshire Blinco family, co-incidentally featured in the following article.
Once I hear from the hotel them I can finalize a schedule. At this point the date is vaguely September/October 2018.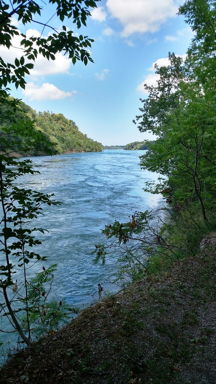 Below is a short blurb on Lewiston, location of the reunion and a close up photo of the Falls.
The town of Lewiston was one of western New York's earliest settlements, dating back to the 1600s. Owing to its strategic location near the Canadian border, it was the site from which the United States invaded Ontario in the first major battle of the War of 1812.
Today, Lewiston's quaint streets are lined with antique stores and art galleries. Nearby you'll find the Niagara Wine Trail, an idyllic region dotted with several vineyards. The area is best known for producing ice wine, a sweet dessert varietal made from frozen grapes.
The Niagara River flows through town about 8 miles upstream from the American side of Niagara Falls. At that iconic spot, roughly 600,000 gallons of water thunder over the brink each second.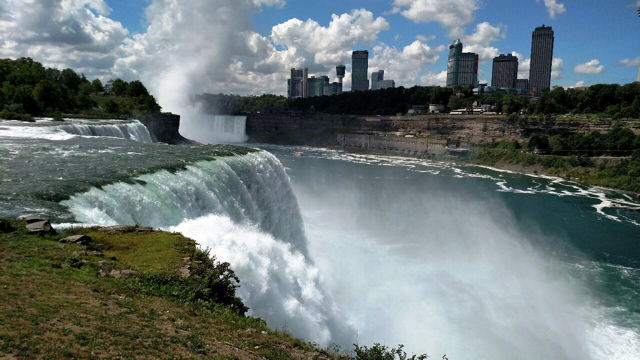 We would like any input on that date to ensure we can best accommodate our UK, NZ & Australian travellers. While I agree most attendees will be from the USA & Canada, we might have a number of others based on the destination.  
Ed Blinco,
USA
The sooner Ed & Kathy have approximate numbers of interested attendees, the easier it will be to make arrangements.
Email: blinco @ earthlink.net
Phone: Phone 919.522.7788