On behalf of the American and Canadian members of the Blencowe Families' Association, Ed and Kathy Blinco would like to invite you to the 2018 Reunion.
Blinco Fest will be held at the Niagara Crossing Hotel & Spa, located in Historic Lewiston, New York State.
The chosen dates are from Thursday, October 18 - Sunday, October 21, 2018
Preliminary Program at this stage
Thursday 18 Oct - Check in from 4:00pm and Reception
Friday 19 Oct - AM General Meeting, PM Group Tour to Niagara Falls
Saturday 20 Oct - AM Individual Time/Tours, PM Banquet
Sunday 21 Oct - Check out by 11:00am
Kathy & I will be in Lewiston mid-May to finalize plans. There will be much to see in the area so I will have various options for all.
Meanwhile, to give you some idea of area activities;
Maid of the Mist - activity
Cave of the winds- activity
Old Fort Niagara - history
Whirlpool Jet Boats - activity
Niagara on the Lake, Canada - sightseeing, shopping
Niagara Wine Tours, Canada - wine tasting
Lewiston, New York - shopping, restaurants, history
Whirlpool Aero Car - activity
Presently there is a free trolley, Discover Niagara Shuttle that stops right by the hotel and covers many destinations in the area.  There is the possibility that there might be a charge in 2018.
Niagara Crossing Hotel & Spa is just minutes from Niagara Falls. The Hotel overlooks the Lower Niagara River and Canada, and is within walking distance to the unique shops and restaurants on Center Street. It is located 20 minutes from Niagara Falls and 30 minutes from the Buffalo International Airport.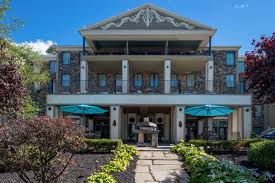 Facilities include 67 spacious guestrooms. Rooms and Suites are comprised of King, Queen, or Two Queen beds with luxurious bed linens and comfortable seating.
Accommodation includes; Fireplace, TV, Coffeemaker and Free Wi-Fi.
Room Type Check–In Date Rate for In on Thurs 18th - out Sun 21st
Standard King $149.00
Riverview King $159.00
2 Queens $159.00
All room rates are subject to state, local and any occupancy taxes in effect at the time of meeting/event. New York. Occupancy Tax is 12%. Taxes are subject to change any time. Prices are in $US.
Want to stay for longer?
The Hotel will extend the group rate three (3) days prior to major check-in and three (3) days following major check-out on a space & rate availability basis: making a possible stay of 9 days at the reduced cost.
Reservation Method:
Guests will call to make individual reservations with the Hotel under the Room Block.
All individual reservations must be guaranteed with a credit card at the time of the booking.
Kendelle Acker
Director of Sales and Catering
Niagara Crossing Hotel & Spa
716.754.9070
Email: kendelle.acker @ niagaracrossinghotelandspa.com
Check-In and Check-out:
The Hotel's Check-in time is 4:00pm.
The Hotel's Check-out is 11:00am.
Your expressions of interest in attending would be appreciated.
Ed Blinco, S.C.
Email: blinco @ earthlink.net
As this early information is to assist those travelling from overseas with their planning of other tours etc., it would be wise to email Ed before making firm bookings. Subsequent newsletters will have more details on the program and options.