More Blinco Hockey Lore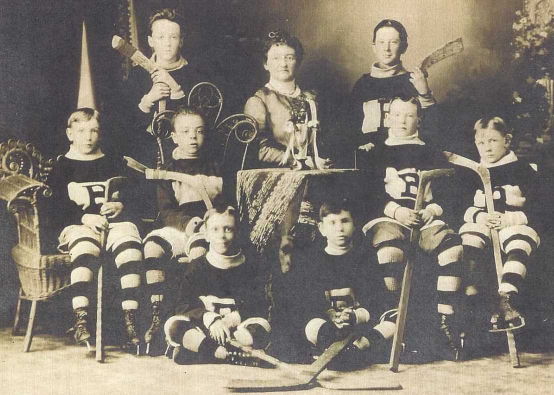 This early 1900s team photo is of the Grandmere Bilikins hockey team. Russ is on the left, Lloyd on the right. Their mom, Maud is the coach!
You can see they start them young playing hockey in Canada?  
Hershey's "Mr. Hockey" Lloyd Blinco was truly one of the standouts in the early days of amateur hockey in the USA and amassed an amazing career in the game. Lloyd's brother Russell Percy Blinco 1906-1982 began his career with the local Grand-mere Maroons in 1928-29 and joined the Brooklyn Crescents a year later.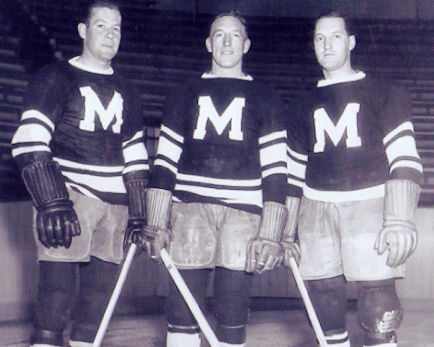 Russ is in the middle with the Montreal Maroons teammates
Following stints with the Windsor Bulldogs and Springfield Indians, Russell was signed by the Montreal Maroons of the National Hockey League. In his first season, Russ recorded 23 points in 34 games and became the 2nd recipient of the Calder Memorial Trophy (NHL Rookie of the Year). In 1934-35 he helped the Maroons reach the Stanley Cup finals and swept the Toronto Maple Leafs to win the Stanley Cup. Russell ended his career with the Chicago Black Hawks. He is also etched in hockey history as the first NHL player to wear glasses while playing. On a personal note, it is quite an honor to see the Blinco name etched on the greatest trophy in sports, the Stanley Cup, at the Hockey Hall of Fame in Toronto, Ontario.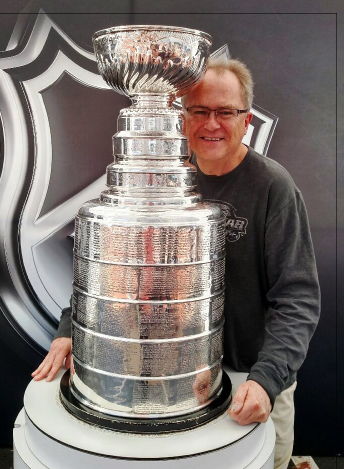 Edward Blinco,
Summerville, USA