A Blencowe Hotel in Banbury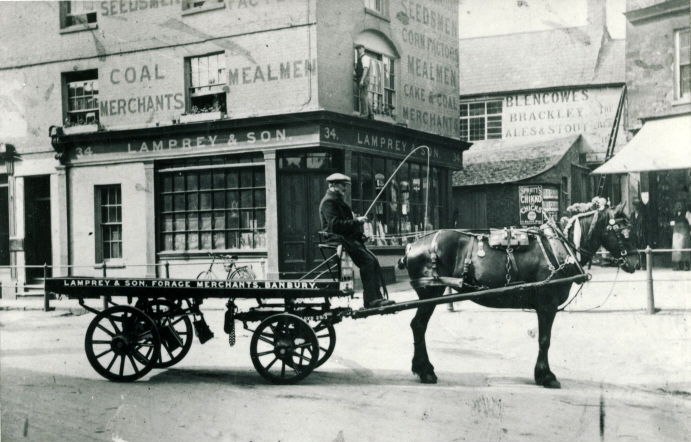 This photo was taken in Banbury market square and the building may well have been a pub. On the building in the background is reference to Blencowes ales.
I was interested in the newsletter article on the Blencowe Beer bottle. Being a staunch Methodist I can't recall father ever having mentioned our possible connection with the 'dark side' although I seem to recall there were a small number of pubs under Blencowe ownership which were sold to another brewery in the 1920s.
Stewart Blencowe
UK
In October 1925, Messrs. William Blencowe & Co., Ltd., put up for auction 38 Fully-Licensed Inns, 9 On-Beer Houses, 3 Off-Licenses, a brewery and other properties including 3 in Banbury. These were: The Constitution Tavern in Broughton Rd, The Cricketers on the main Brackley Road and The Bear in the Market Place. I think we can assume that the photo shows a glimpse of The Bear.
As many of you descend from the Banbury Blencowes, you could be interested in where they possibly worked or socialised.