2018 BFA Reunion in Niagara Falls, New York USA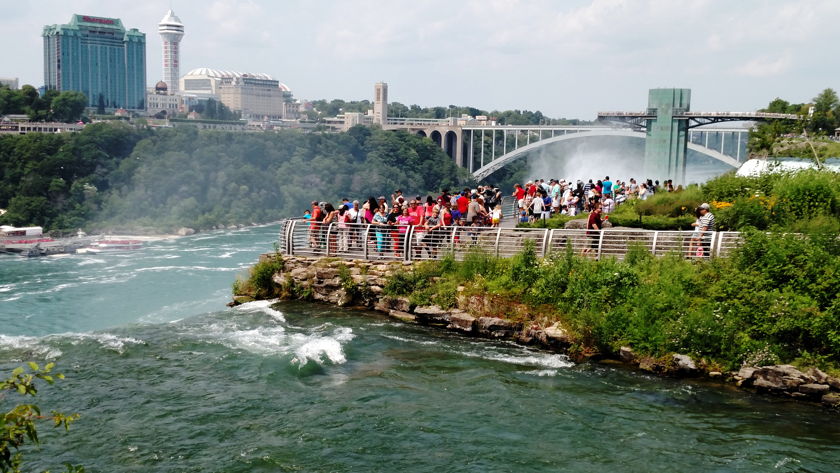 Get in touch with members of your extended families scattered throughout the world and urge them to make plans to attend the 2018 BFA reunion in Niagara Falls (Lewiston) New York, USA on October 18 - 21. Hard to believe five years have passed since our wonderful gathering in Little Rock.
Program
Welcome Reception
We'll begin at 6:00 p.m. on Thursday October 18th with a Reception at The Niagara Crossing Hotel & Spa in Lewiston, the home base for our reunion. Feel free to drop by for some hors d'oeuvres in the lobby from 6:00 until 10:00 to greet cousins you know and to meet new ones.
Each morning, the hotel provides a Continental Breakfast.
Friday morning we will meet for a brief welcome meeting and early light lunch. Afterwards, we will head off for a day at beautiful Niagara Falls. Included in our day are visits to the Maid of the Mist (boat trip to the base of the falls), the Cave of the Winds (walk closer to the falls than you thought possible), Niagara Adventure Theatre (history of Niagara on a 45 foot screen), Aquarium of Niagara (1,500 aquatic animals on display), Niagara Gorge Discovery Center (natural & local history) and transportation on the iconic Niagara Scenic Trolley.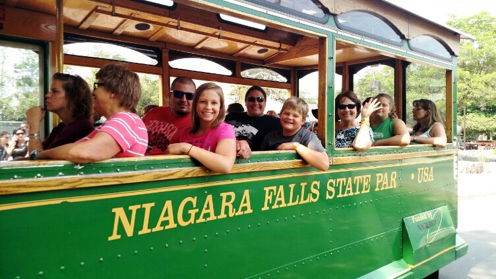 We'll start out as a group and then all can spend as much time as desired at your own pace. The falls are illuminated every evening from 6:30 pm to 1:00 am.
That evening, dinner will be on our own and will allow more time for all to get acquainted. Lewiston has many quaint restaurants to indulge. Western New York is known for fine food and you will need to sample local favorites such as Beef on weck and the famous Buffalo chicken wings.
Saturday morning after breakfast we begin with our BFA meeting at the hotel. Be sure to bring your ancestry questions and memorabilia to share. We will have a group luncheon and then head to Old Fort Niagara, one of the oldest military installations in the USA. They are preserved as they stood in the 18th century. Over the 300 years, France, England and the USA have held the fort.
Saturday evening will feature our BFA Banquet at the scenic Water Street Landing overlooking the beautiful Niagara River.
Registration
A registration fee of $150 will cover the cost of the Reception, Banquet, Niagara Falls and Old Fort Niagara admissions and one lunch. A Deposit of $100 US will be required by 30th June as confirmation of your attendance. You might prefer to pay the $150 at once to save international transaction fees. Further details on this will be sent once you contact Edward Blinco.
Hotel booking is your responsibility
No deposit is needed for the hotel, but all reservations must be guaranteed with your credit card at the time of booking. You can cancel reservations as late as October 15 at 4:00 pm.
Niagara Crossing Hotel & Spa
100 Center Street, Lewiston, NY, 14092
Phone: 716.754.9070 Fax: 716.754.9075
www.niagaracrossinghotelandspa.com
Check-in 4:00 pm Thursday 18th
Check-out 11:00 am Sunday 21st
Lodging
A block of 25 rooms have been reserved at Niagara Crossing Hotel & Spa, 100 Center Street, Lewiston, NY. You can reserve a room for $149/$159 per night by indicating you are with the Blencowe reunion (the room block & discounted rate expires September 15). If planning to attend, please make reservations early as the hotel only has 67 rooms which will fill quickly with outside guests.