Why you can't miss the opportunity of going to Niagara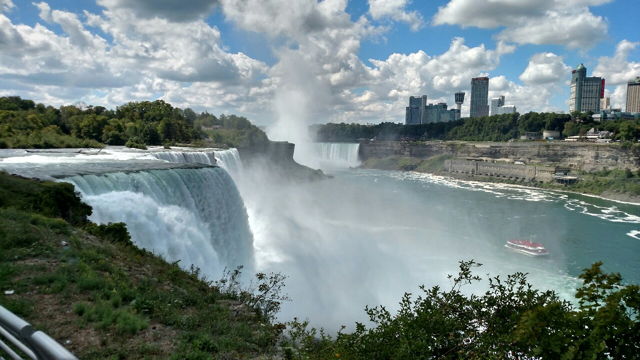 Extended Trip Ideas
If you are extending your trip, there are many wonderful activities to indulge. For Example: Head across the bridge to Canada for a different perspective of the falls, visit quaint Niagara-on-the Lake, or drop by one of the hundreds of wineries and distilleries.
For thrill seekers, ride the Niagara Jet Boat into the Niagara rapids and experience class 5 rapids as you enter the whirlpool. Of course there are numerous shopping opportunities from antique shops to the Fashion Outlets of Niagara Falls.
For the sportsmen, charter a fishing boat as the lake and river are a haven for bass, salmon and trout. There are many golf and hiking opportunities as well. Also Buffalo, New York (45 minutes) and Toronto, Ontario (90 minutes) are amazing cities, close enough to explore.
From an Australian's perspective — if you haven't done the cruise ship trip along the Inside Passage from Vancouver or Seattle up to the glaciers of Alaska –consider this to make a truly memorable holiday, especially if you combine the cruise with the Rocky Mountaineer rail trip.
Contact us, Ed & Kathy
To let us know you are planning to attend or if you have any questions, please email us or give us a call. However, we do emphasize that you must make hotel reservations as soon as possible.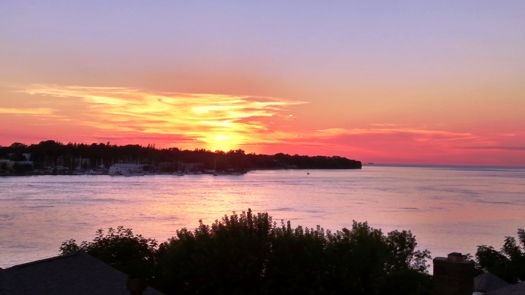 Ed & Kathy Blinco Summerville,
S.C. 29486, U.S.A.
Email: blinco @ earthlink.net