Museum plans to document Blinkco Collection items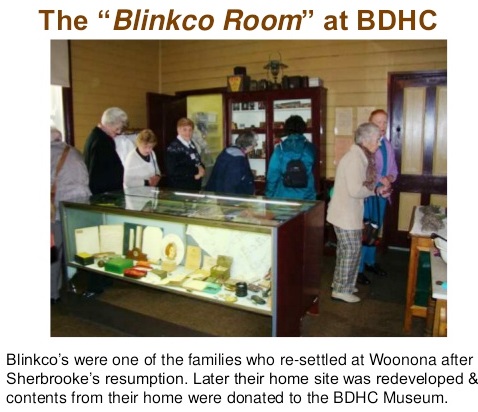 See The Blinco to Blinkco story told in Vol 30 No 3 August 2015. They emigrated from Swaffham Prior near Cambridge.
The Black Diamond Heritage Centre Museum Bulli on the NSW South Coast, where the George Blinkco branch lived from the 19th Century has received several grants for Seniors Week. They plan to document the Blinkco collection items at the Museum.
Two Seniors Week Sherbrooke events will be held on the afternoons of Sundays 8th & 15th April 2018. Included is a Blinkco morning on Sunday 15th April 2018 from 11am.
Each Sunday from April 22 2018 we will be having a Sherbrooke focus as part of the 2018 Heritage Festival that runs through till late May 2018. This will also include the Blinkco family history.
We would be delighted to hear from any of the Blinkco/Blencowe family associated with the Illawarra - and would appreciate it if you could share this letter and of course share any information, we would be very grateful. Email: bdhcbulli @ gmail.com
Any material that you are able to mail  - could it be sent to me at the following address:
Kerrie Anne Christian
14 Corbett Avenue
Thirroul NSW 2515 Australia
Joy Johnson,
Sydney
Any information from the UK twigs of this family would also be of interest.