Blencowe/Winman Connections: Can anyone help?
Kevin Winman is looking for a link between his Winman family and the Blencowe family.
Kevins father, William Blencowe Winman was born in Bicester in 1917 and we still don't know who his father was. It is a logical assumption that his father was Blencowe hence the middle name. His first name, William might also come from the Blencowe who fathered him or from his maternal grandfather, William Winman.
Kevin is looking for a Blencowe most probably a William in Bicester or Banbury born around 1893/4. It is thought he died in the war but this may not be accurate. If so, he would have died after October, 1916.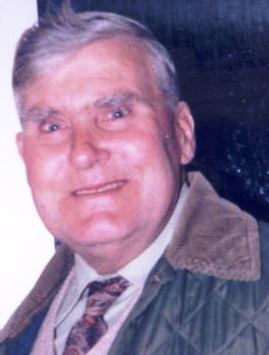 Do you see a family likeness to this man William Blencowe Winman aged 67 in this photo? There are other photos available taken at various ages if you want to compare.
My father, William Blencowe Winman, (1917-1988) was born to Agnes May Winman (1898-1954) daughter of William and Matilda Winman in Bicester, Oxfordshire, UK. ..
A Cyril Alfred Blencowe married Beatrice Winman in 1917 and it is very likely that my grandmother, Agnes knew Cyril and Beatrice, but I don't know that for sure. . ..
My Dad spoke very little about his family roots and I really wish now that I'd asked him, but he was always reluctant even to talk about his mother, Agnes May Winman. My mother said many times that Dad was ashamed of his mother, a single mother.
Dad was brought up by his grandparents.
For those readers who have recently taken a DNA test, Kevin has added his DNA result from Ancestry to GEDMatch.com his kit number is A694523 and his alias is WinmanBlencowe
If you have any ideas, that could help Kevin find the identity of his grandfather, please contact Kevin
Email: kevinwinman @ btinternet.com